No More Hustleporn: Cash App and the Seller Ecosystem Continue to Grow
---
Tweet by Mostly Borrowed Ideas
https://twitter.com/borrowed_ideas/
Equity Analyst. I publish one in-depth research on a company every month. Subscribe: http://mbi-deepdives.com/plans/subscribe
---
1/ Thread: $SQ 3Q'21 Earnings Update

Cash App and seller ecosystem continue to grow at an impressive rate. My notes from this call.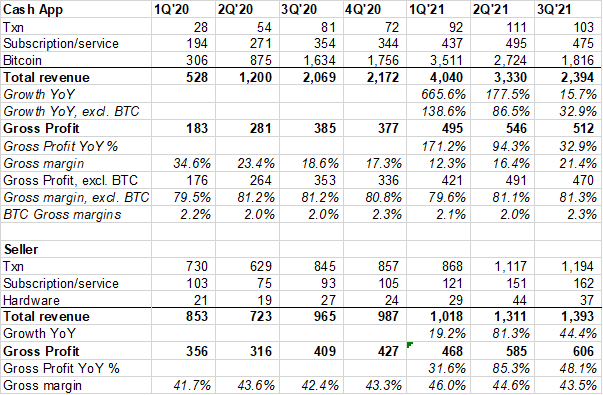 2/ "mid-market sellers experienced strong growth in the third quarter of 2021, growing gross profit nearly twice as fast as the overall Seller business on a two-year CAGR basis. Mid market Seller GPV represented 37% of total Seller GPV, compared to 28% two years ago."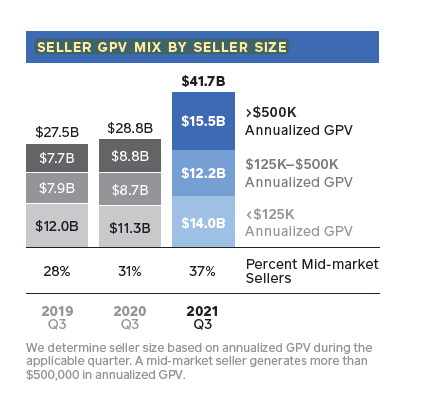 3/ "with more than three out of four Square Invoices getting paid within a day vs. the industry average of 25 days for small businesses."

A new software/subscription offering: SQ Invoices Plus.

New international market: France, second largest card markets in Europe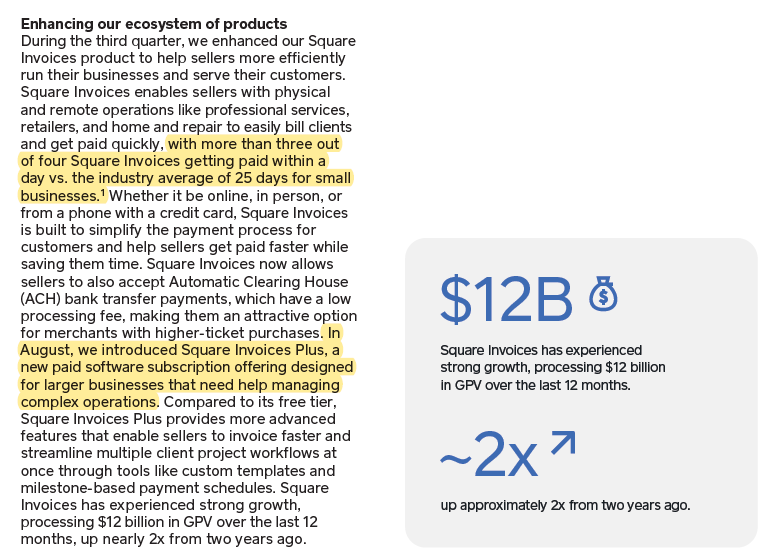 4/ Cash App is focusing on teens, a demography of 20 mn in the US.

5/ In August, SQ launched Cash App pay.

"Cash App Pay has become a top requested feature at both Cash App customers and Square Sellers."

3 initiatives related to bitcoin: TBD, bitcoin hardware wallet, bitcoin mining system.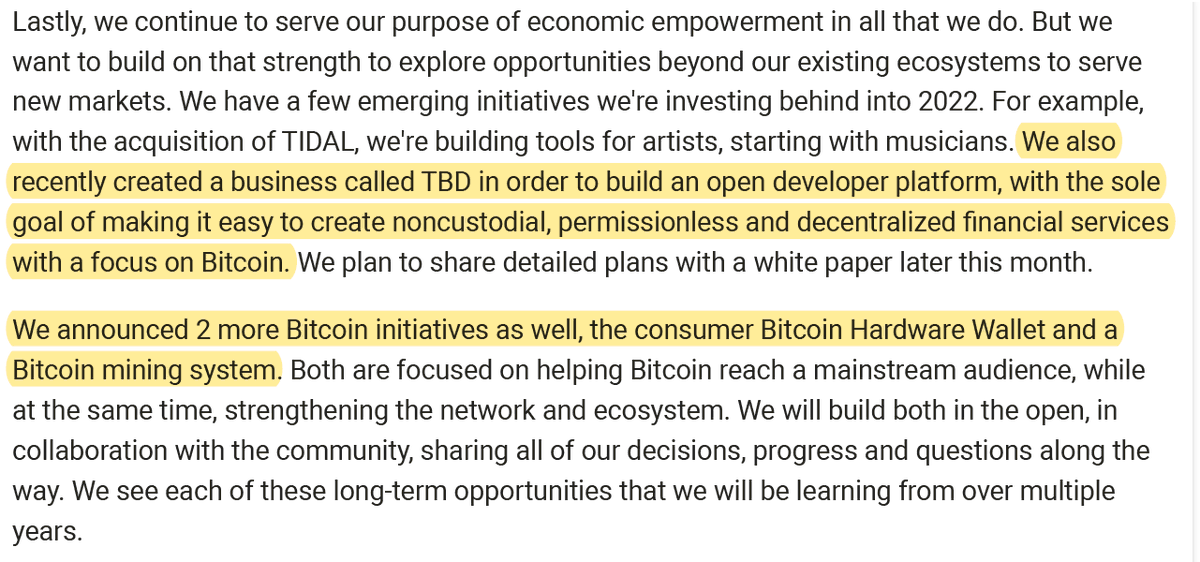 6/ Analyst asked point blank whether SQ will allow other crypto trading or dabble into NFTs?

The answer is no.

"Our focus is on helping Bitcoin to become the native currency for the Internet."

7/ "we continue to see an increase in attach rates for products using Cash Card. In the third quarter, Cash Card active brought in approximately 70% more inflows each month in than non-Cash Card actives."
8/ "we've begun to increase our customer acquisition costs above the historical $5 range, which we believe is too efficient, given the opportunities that we see"

"we're going to make an enhancement to the overall referral program and use it as a way to cross-sell our ecosystem"
9/ "customer balances slightly down quarter-over-quarter, up 143% on a year-over-year basis. We would really orient you, though, to look at inflows more broadly"

"With a larger base of customers, we get more opportunity to introduce discovery features to our network"


10/ International is growing faster than US. The focus on international is to be close to parity in terms of products compared to how it is in the US.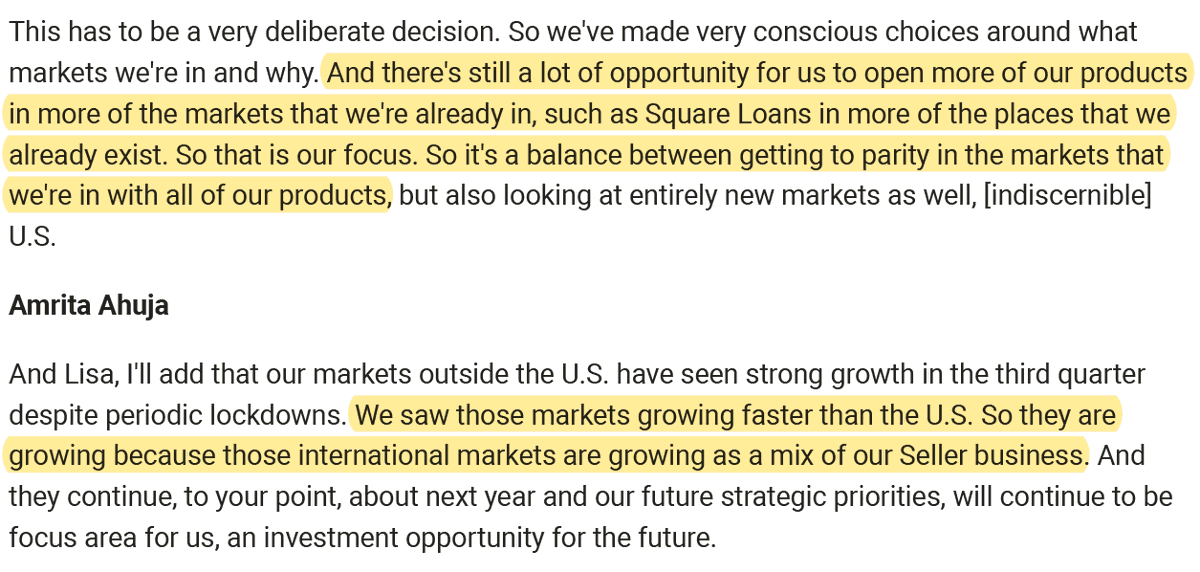 11/ "rate of weekly usage had nearly doubled year-over-year, growing faster than the monthly active Cash Card customers"

"As of third quarter, customers can now use Cash Card in person and online in many countries outside the U.S." End/ Paywalled deep dive on $SQ: mbi-deepdives.com/sq/

I'll cover $IAC/ $ANGI tomorrow.

All my twitter threads are here: mbi-deepdives.com/twitter-thread…