No More Hustleporn: Paul Graham Tries To Convince Fred Wilson to Invest in Airbnb
---
Tweet by Alex Garcia 🔍
https://twitter.com/alexgarcia_atx
Marketing @Gumroad | Building: http://marketingexamined.com | Follow me for content that helps you optimize your marketing efforts. | prev:@thehustle
---
Way before Airbnb topped a $100B valuation they were constantly rejected at just a $1.5M valuation.

Seven times to be exact.

Here's the email exchange between @paulg and @fredwilson where Paul pleads with Fred to invest in Airbnb 🧵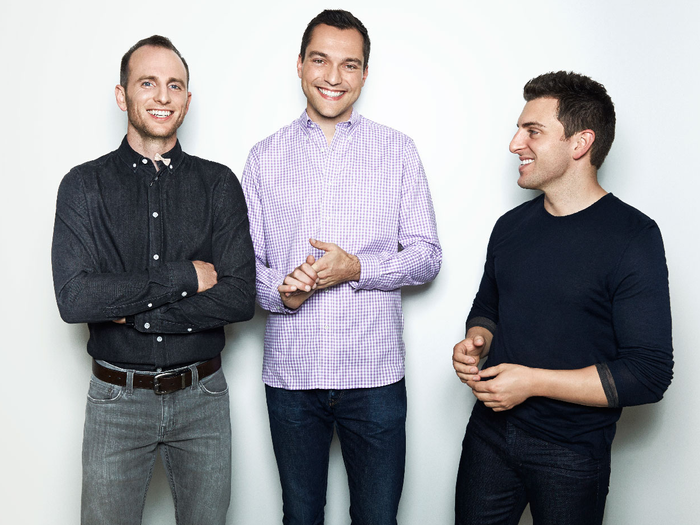 1/17

"There's no reason this couldn't be as big as Ebay."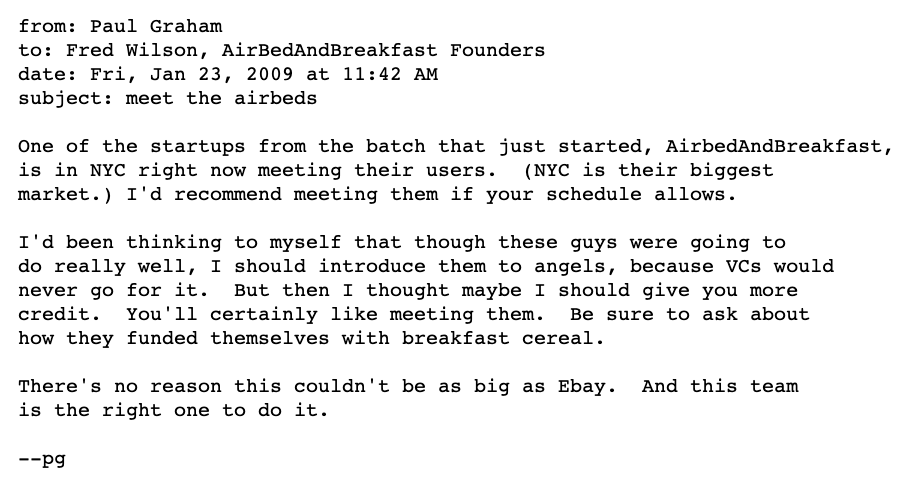 2/17

We got an intro!

3/17
BUT, "It's a longshot, at this stage..."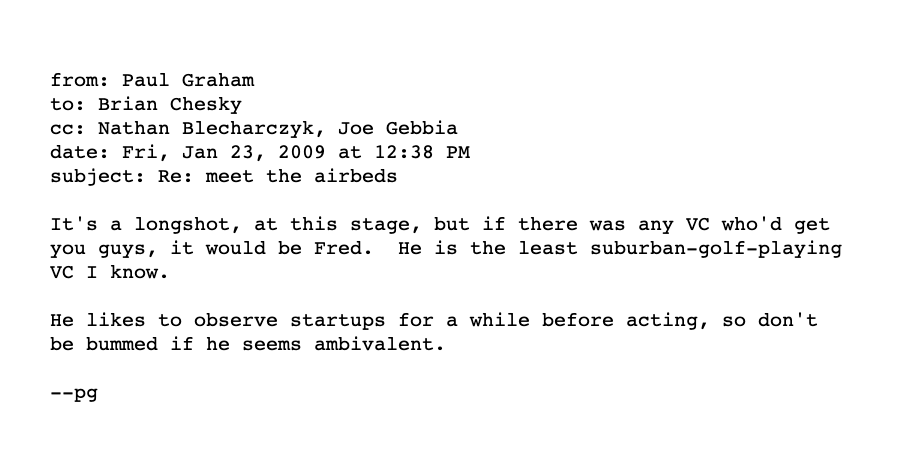 4/17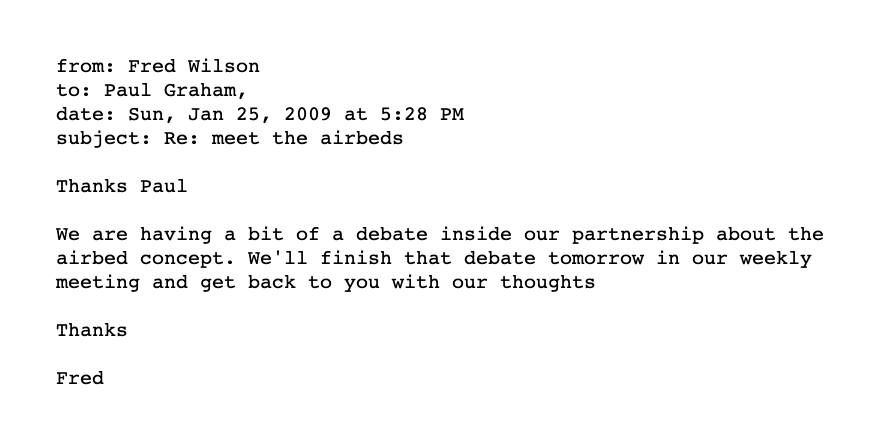 5/17

Meet them...They're special

6/17

"Still very suspect"

7/17

Finally, a chance!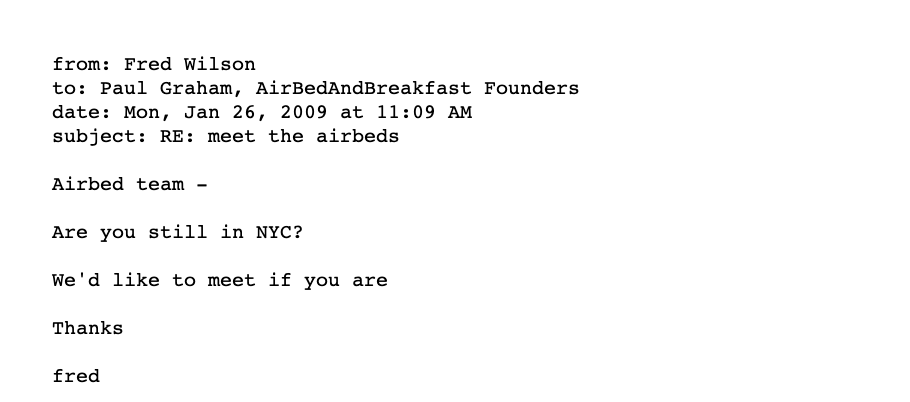 8/17

Some good signs

9/17

Damn, old guys...

10/17

Is that a light at the end of the tunnel?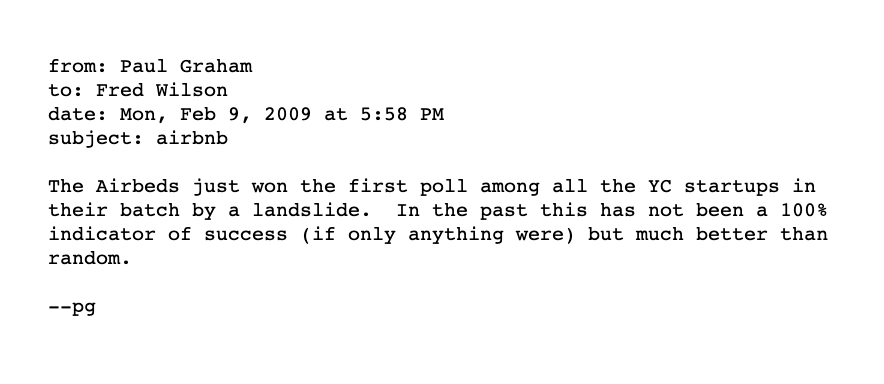 11/17

"sheeeeessh, sheeeeesh" *insert viral tiktok sound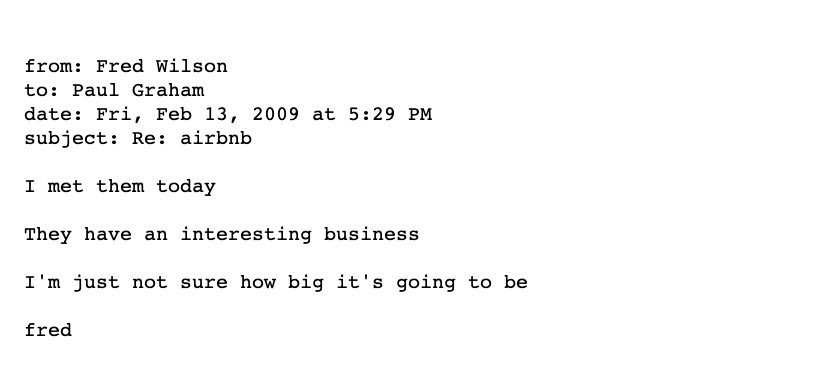 12/17

Yo Fred, think long-term

13/17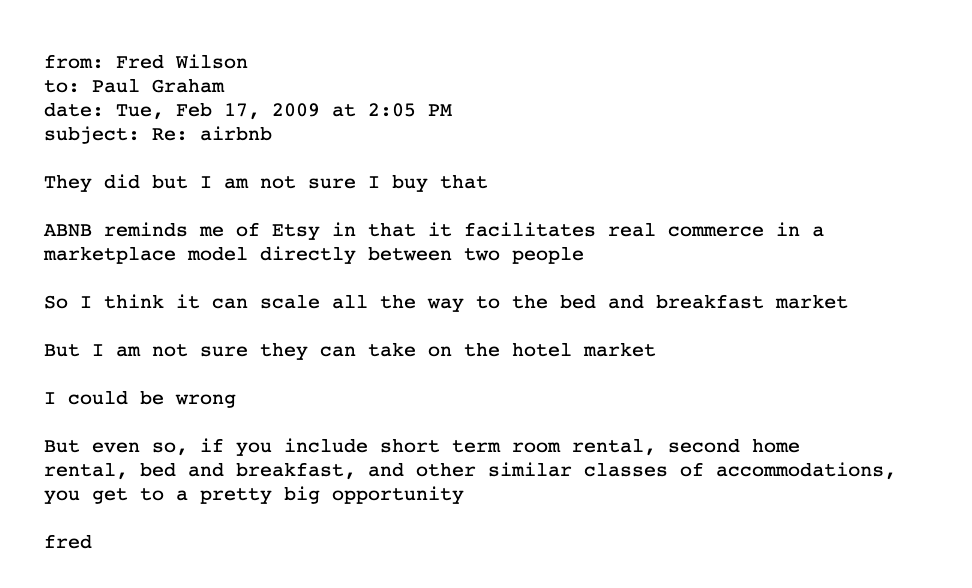 14/17

"Just do it" - Paul Graham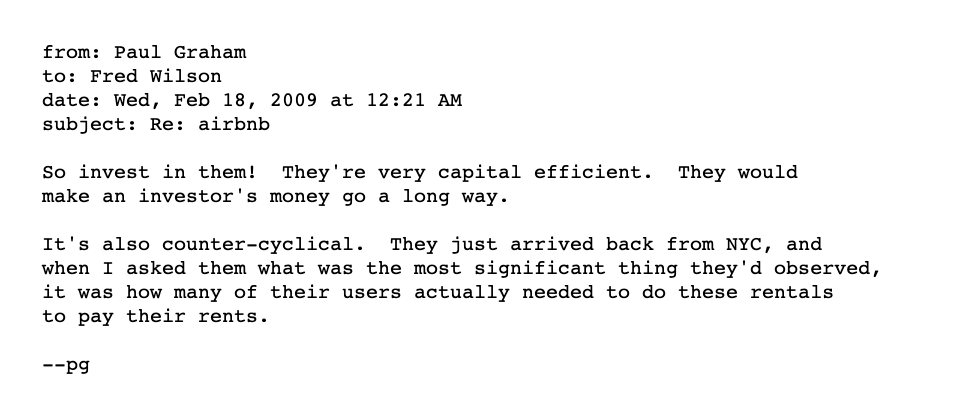 15/17

"Let me think, Paul" - Fred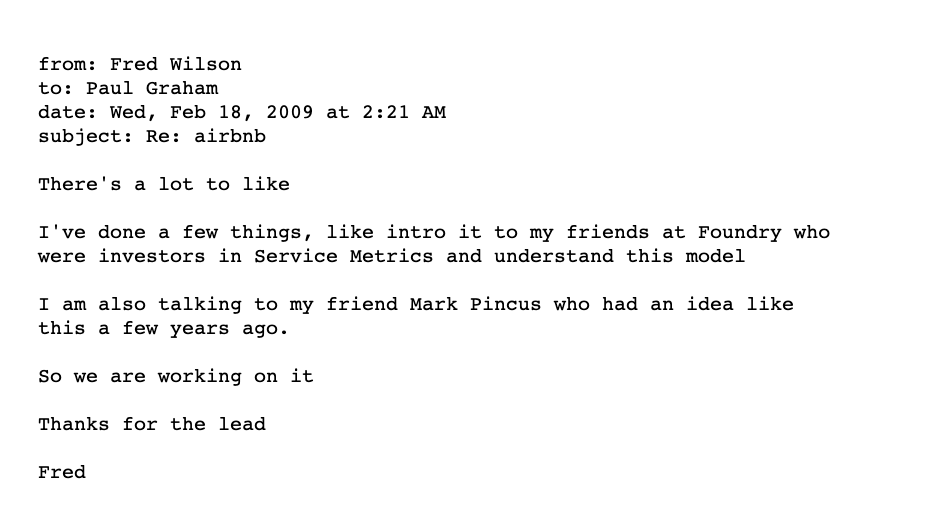 16/17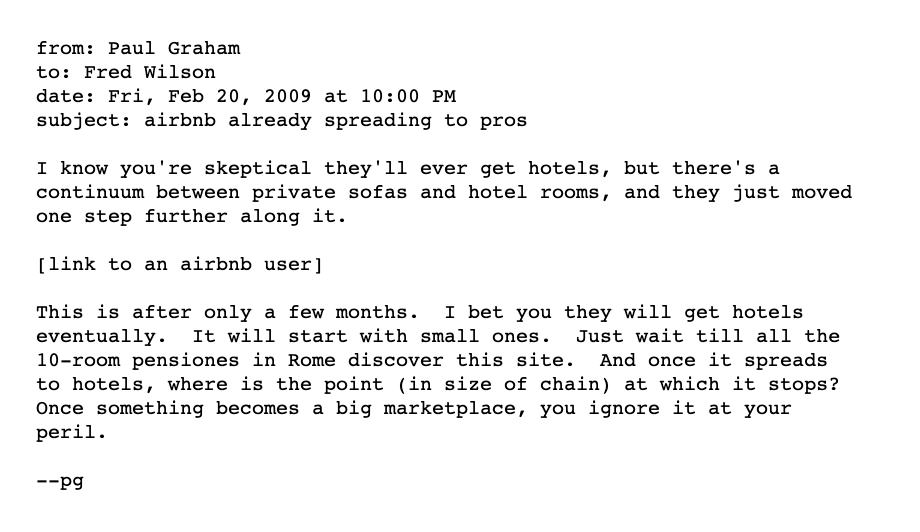 17/17

Need more data thoooo...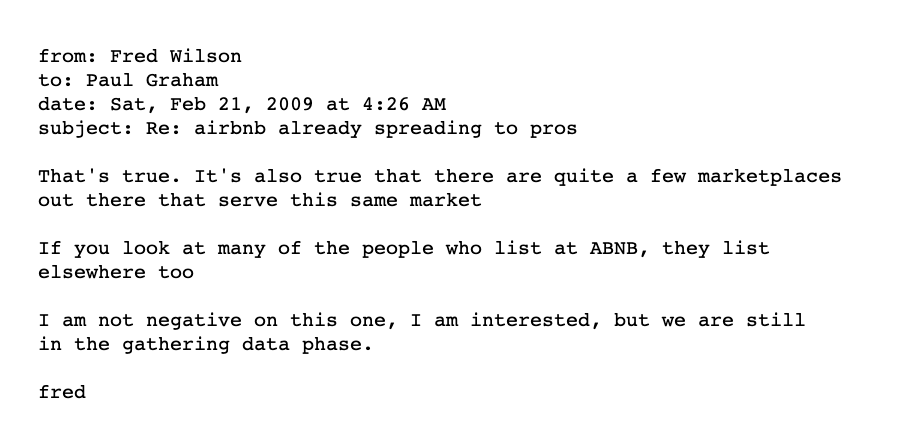 All jokes aside, Fred Wilson now calls not investing in Airbnb a "big mistake."

And says that it's a "reminder to back great entrepreneurs whenever they walk into our office regardless of what they pitch us on."

An amazing and inspiring email exchange between legends.
Usually, I only write about growth marketing but love this story sooo...

If you enjoyed this then follow @alexgarcia_atx for growth marketing content on your feed.

Threads to come:

- copywriting
- ad development
- landing page development
- newsletter optimization
If you want another good read but marketing-centric then I think you'll enjoy this one too:
Original source: paulgraham.com/airbnb.html

Such a badass article from Paul Graham