No More Hustleporn: Chinese Companies Are Getting Older
---
Tweet by Andrew Batson
https://twitter.com/andrewbatson
China research director for Gavekal Dragonomics. Aspiring blogger. Former Wall Street Journal. Places I've lived: Louisiana, Beijing, Pacific Northwest.
---
Everyone knows China's population is aging, but turns out its population *of companies* is also getting older. An interesting new IMF paper finds that "the share of firms under 10 years old fell from around 70 percent in 2003-04 to around 30 percent in 2017-18."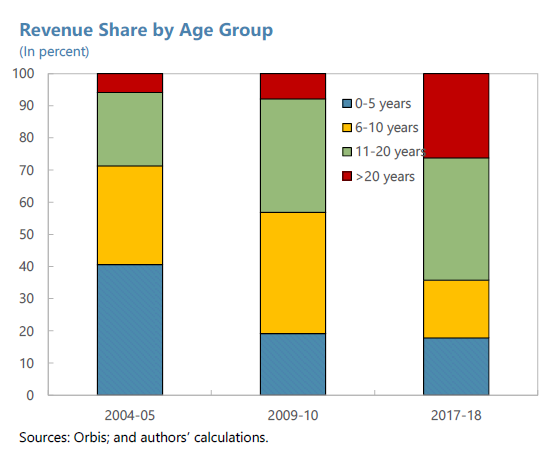 Furthermore, younger Chinese firms are also growing more slowly than they used to, mainly because "young firms are investing relatively less in process efficiency and quality improvements than they had in the previous decade."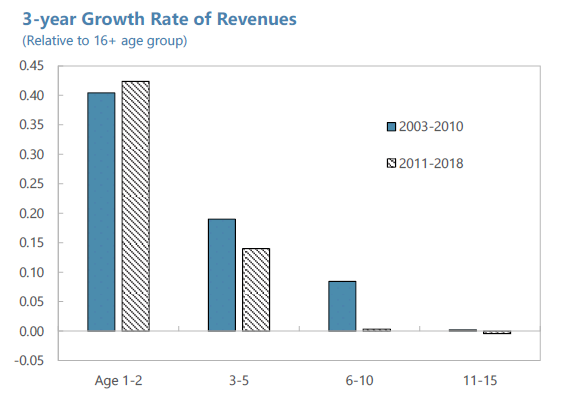 This paper on business dynamism is included in the IMF's latest Selected Issues report on China, the wonkier counterpart to the more macro Article IV report. imf.org/en/Publication…